Cut is now an Olaplex salon and we couldn't be more excited!
So what is Olaplex?  Olaplex is an amazing series of three products that work to repair and prevent damage to your hair that occurs during the coloring process.  It is not a conditioner that will just coat the hair, there is truly nothing else like it.  It is a safe, non toxic product created by two chemists that actually works with the chemistry of hair.  The only way to deposit color or lighten hair is by breaking the bonds that hold in your natural color. The lighter you go the more destructive the process can be.  The Olaplex treatment actually links these bonds back together, rebuilding hair and making it stronger and healthier no matter how light you go or how often you color.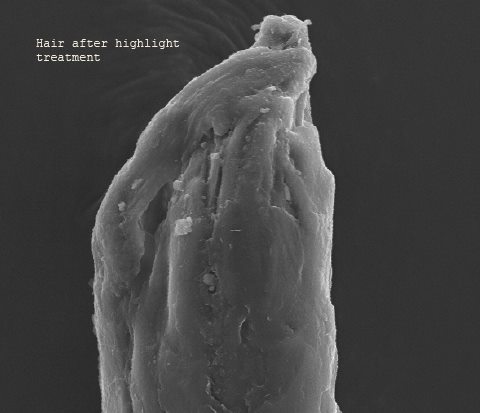 This new color service upgrade is a three part system that starts with the Bond Multiplier which is mixed directly into your color.  Then the Bond Perfector is applied before the shampooing.  Last, there is a take home treatment, the Home Hair Perfector that you can use once a week along with your favorite shampoo and conditioner to continuously strengthen hair and extend the life of your color. Keep in mind, hair is not only damaged from chemical services, but mechanical such as brushing and especially thermal such as blow dryers, flat irons and curling irons so this at home product is overall reparative treatment.   This process will make a huge difference in the health of your hair and is available today!  If you think these products are right for you or just want to find out more, make sure you ask your stylist about it at your next coloring appointment.