December is upon us and for most that means there is at least 1 or 2 holiday parties in our near future.   There is enough to stress about from picking an outfit to finding a date, don't let your hair fall into this category.  Here are some tips for two simple styles that are great for any holiday party.
Curls that last all night:
To get those bombshell curls that won't fall flat halfway through your night use Oribe's Maximista on wet hair.  Blow dry straight then spray with Oribe's Soft Laquer.  Curl with a big barrel curling iron and pin each curl in place. When finished let hair down and gently brush through.  Finish with Hairspray…we love Oribe's Supershine of course.  These curls will be with you as you dance until dawn without looking crunchy or stiff.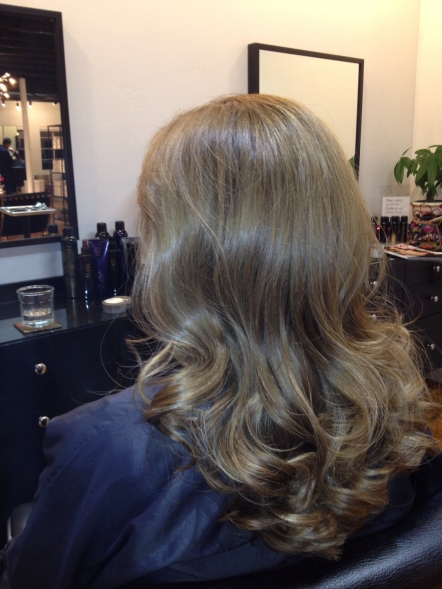 Easy Updo:
Every girl knows how to put her hair in a bun, right?  First spray hair with Oribe's Dry Texturizing Spray for hold.  Pull into a ponytail at the desired spot whether it be low in the back, to the side, or a way up high.  Use a rubber band that closely matches your hair color.  Twist hair around and pin in place.  Easy enough right…the trick to this style is to glam it up for the party by adding a fabulous accessory like a jeweled headband, hair clip, or hair pins.
Bring on the holiday cheer, you are ready!